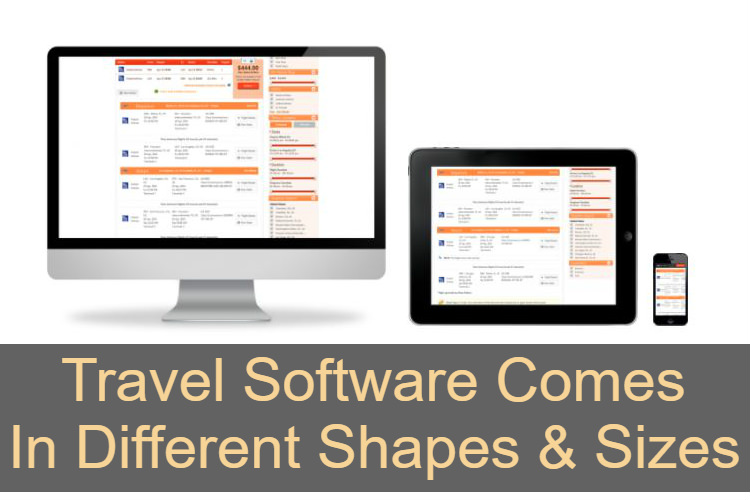 Like most things, Travel Software comes in many shapes and sizes with solutions to fit just about any size travel business or budget. The key is finding the right fit for your business.
One of the areas that travel agent software can vary greatly is in what some refer to as the 'Rules Engine'. Some simply provide the ability to adjust a products selling price, while others go a step further and allow travel agents to customize and deliver a specific marketing message to both agents and customers. The typical Rules Engine used to be rigid and time-consuming to use, but this has changed as technology has evolved. Rather than a limited selection of Rule parameters, some innovative online booking engines offer 20+ filters and rule types, allowing agents selling cruises to choose from options such as on-board credits, rewards points, value adds, discounts, mark-ups, etc. They can be applied individually or combined. The same customizable approach is used with defining price adjustments, giving agents the ability to sets rates, commission levels and more.
The right travel agent software can also improve the entire business process for agents and financial staff. Providing tools to manage bookings like the ability to cross check a booking with Supplier's internal system can eliminate the need to call a Supplier to verify a booking was received and reduce the chances of any errors. Some applications can even automatically double-check bookings through every step of the process. Export of the booking information for use with other critical systems such as CRM and accounting systems can streamline the process and improve the accuracy and timeless of critical financial information.
There are so many travel options in the market today and the competition for customers is greater than ever. Access to content options can make a critical difference, so look for travel agent software that is fast and flexible enough to allow agents to search multiple content sources for the best price. And for increased speed and accuracy, look for applications that Cache data to improve response time and continuously update the cache data for the most up to date information. Quicker response times can help increase your agents productivity and earning power.
Don't miss an opportunity to maximize your sales by expanding the type of products you offer customers. Consider adding the option to include an airline reservation for your customers booking a cruise. Or a packaging engine that uses Air as the base of the transaction and then adds other travel products like hotel accommodations or activities. Travel agent software with packaging modules provide the features and capability to allow agents and/or consumers to make their own vacation package with flights, hotel accommodations, activities and more. You even have the option to create a predefined package with fix components or allow the agent and/or consumer to dynamically package it themselves.
Finding a travel software with the right combination of options for your business can be a critical decision. Finding a technology partner that will help you reach today's mobile consumer with the right content can be just as important.