Workplace hygiene is an essential factor for success. Providing a safe, organized and clean working area helps promote a more positive atmosphere which helps motivate employees and allow them to focus better and improve productivity rather than worry about other things like the clutter, or that annoying carpet stain.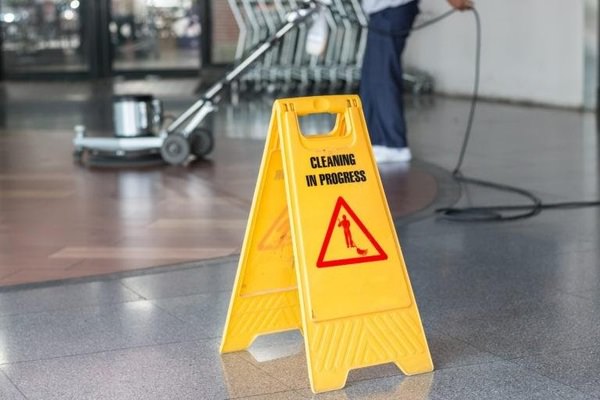 Cleaning is also necessary when you are thinking about remodeling your workspace or moving to a larger office. Some companies have in-house staff, while the others outsource teams of hygienists from reputable agencies. You can find out how to hire them on
this page.
If you choose the second of the above options, you won't go wrong. Hiring a professional cleaning staff has many benefits. You can use them for simple daily jobs. Or they can jump in any time you leak personal for hygiene maintenance, such as when building a new business facility or renovating an existing one.
Time-Saving
Saving time and money are important for any business. If you can't do all of your work yourself, it will take you a lot more time to get everything done. Even the smallest of work tasks take an enormous amount of time to be done efficiently.
When you're short with cleaning staff, you have to do some work re-organization. Sometimes, your employees have to stay after work to get offices, conference rooms, and other working areas thoroughly cleaned. Your developer or production worker probably has nothing to do with maintaining hygiene in commercial areas. So no one can guarantee that the work will be done well, as they are not professionals.
Using outsourced hygienists is the perfect solution for keeping these rooms tidy at all times. When hiring a commercial cleaning company, you can spend more time doing your primary business and earning profits. Plus, some agencies offer emergency services during the night or after hours.
Professional Equipment and Supplies
Having in-house staff for hygiene maintenance requires training, purchasing necessary equipment, and having cleaning supplies on stock. That requires additional running costs, so hiring cleaning agencies is a more economical solution for start-ups and small businesses. Also, some larger companies also outsource their hygiene maintenance staff as that's more convenient and cost-effective solution.
Your company specializes in your business; the cleaning agencies you hired have expertise in hygiene maintenance. They are constantly procuring equipment and techniques to stay competitive and train their staff to be as efficient as possible. They use specialized products that won't damage working equipment. These products are also eco-friendly and by all niche standards.
You Don't have to Move a Finger
In today's business world, the bottom line is efficiency. Cleaning service providers will ensure that your business is running smoothly without worrying about marginal things like sanitation. Organizing in-house staff to do this job can be tricky and can disturb your daily business activities. But you shouldn't neglect it, as it has a vast influence on staff productivity.
When you leave
office cleaning
to outsourced workers, they will have their own management to supervise their work. Their managers will take care of supply, staff, communication, and quality of service provided. Your responsibility is minimal, so you can have peace of mind and dedicate yourself to your work.
Saving Money
Besides using quality cleaning products and equipment, professional services will also save you money. For example, it would be a high and rather unnecessary cost to buy a commercial vacuum cleaner and use it only a couple times a year. Agencies dealing with commercial cleaning invest in high-tech equipment that makes them do any job fast and efficiently.
Most of these companies offer a wide variety of services for different cleaning needs. Should you decide to hire these professionals, not only do you get expert cleaners equipped with proper cleaning tools, you can even get discounts on many of the products and equipment that you need to maintain your office space. Their knowledge and expertise with different cleaning solutions make them able to select the most effective ones to use and the best process to follow for a fast and spot on cleaning job for specific situations.
These are just some of the reasons to hire commercial cleaning services. A clean work space is ideal No matter what type of establishment you operate, you need someone to take care of the hygiene regularly. If you are unsure whether or not you need to contract out your cleaning, it may be a good idea to talk to someone in the industry. They can help you make the best decision based on your budget and needs.