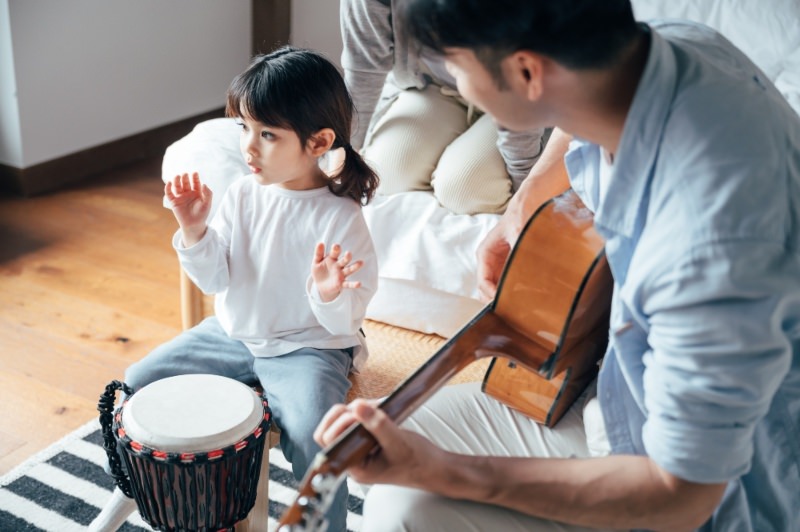 Everyone needs a hobby. It's good for you and your family to take your minds off things, especially now with the pandemic. Figuring out which hobby is safe can be tricky. There's a lot you can't do safely anymore, but the list below may help steer you in the right direction.
Playing an Instrument
One hobby to consider is playing an instrument. Most people have an instrument they like a little more than others. Have everyone choose an instrument they can learn to play. This takes a long time to master, even professionals say it's an art you'll never stop perfecting, so it's the perfect hobby for now. You don't have to go out. You can take classes online, and you can order the instrument online. Maybe everyone can come together and play something when they feel confident enough.
Coin Collection
Coin collecting is another interesting hobby to try during the pandemic. Now, you may not want to go to a collector's store. A lot of coins are online nowadays. You can find the next great find online and have it shipped to you. Of course, if you are going to start collecting coins, you'll need to learn more about what you're collecting. Have everyone learn something about coin collecting, like about some of the most sought after coins so that you know what to look for when you're hunting. Be sure to purchase protective coin tubes or cases to protect your collection once you start.
Knitting or Sewing
A fun hobby to pick up is knitting or sewing. Learning any of these might be challenging, but it can also be rewarding. If you or any member of your family can master these skills, then you might be able to make your own beanies or clothes. This won't happen overnight, but you will get there if you stick to it. It is a safe hobby since you don't have to go anywhere. You can have fabric delivered to your home. The hobby is time consuming, so staying in won't feel so bad. This could let the creative side of your family out, and that's always a good thing.
Get Into Origami
Origami is definitely complex, but what could be created through origami could be quite fun. If you or anyone else in your family is
interested in origami
, then this is the opportunity to focus on and learn. You don't need much but your imagination, paper, and a few online videos to help guide you. The good thing about this hobby is that it's not only relaxing, but it can help sharpen the mind. Complex hobbies exercise the brain a bit and help keep you nimble, which can be helpful. You might not create masterpieces at first, but you will get there at some point.
Learn a Language
You and your family could take up a new language. This can consume your time during the pandemic. You and your family probably have places you wouldn't mind visiting. Most people aren't traveling right now, and several countries have closed their borders to travelers, but that doesn't mean you and your family won't be able to visit a country in the future when all this is taken care of. It will be challenging, but don't let anyone in your family give up, and they'll pick up the language in no time.
Start Gardening
Gardening could be an interesting family hobby to take up. You can order all the tools and seeds online. There's plenty of literature and videos you can use to help guide you if you've never done this before. You'll have to choose whether you want to plant regular plants or if you want to work with herbs or fruits. It's important to only plant what could work in your region unless you're going to be using a greenhouse, which grants you more climate control, but that's a big investment. Try the hobby out first. See if it's right for you and your family before you try it out.
Final Thoughts
You've got more than enough hobbies to choose from. Try to choose something your family is going to enjoy, and let that hobby take a life of its own.