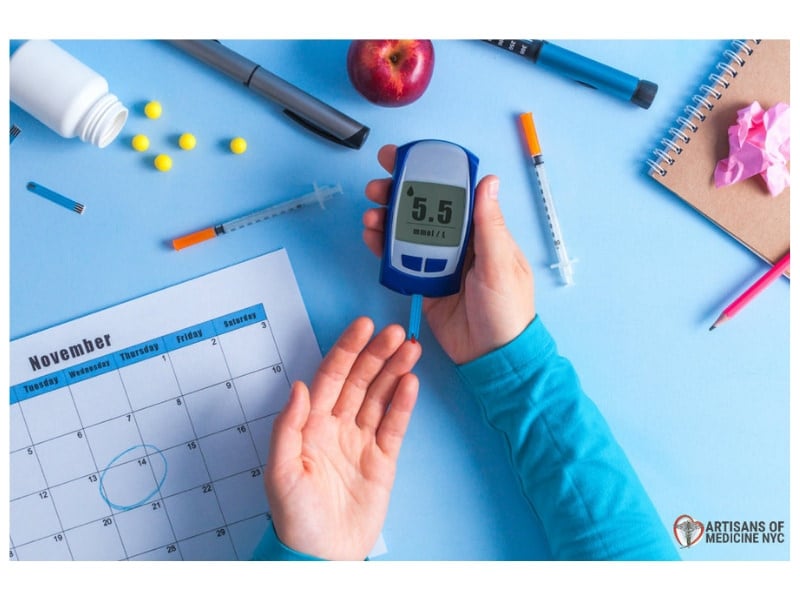 Diabetes is a health condition that occurs when the body isn't able to process blood glucose (sugar), which the body uses for energy. According to the National Diabetes Statistics Report, the estimated 30.3 million people of over 18 years of age have diagnosed and undiagnosed diabetes in the United States. The figure represents 9.4% of the U.S population.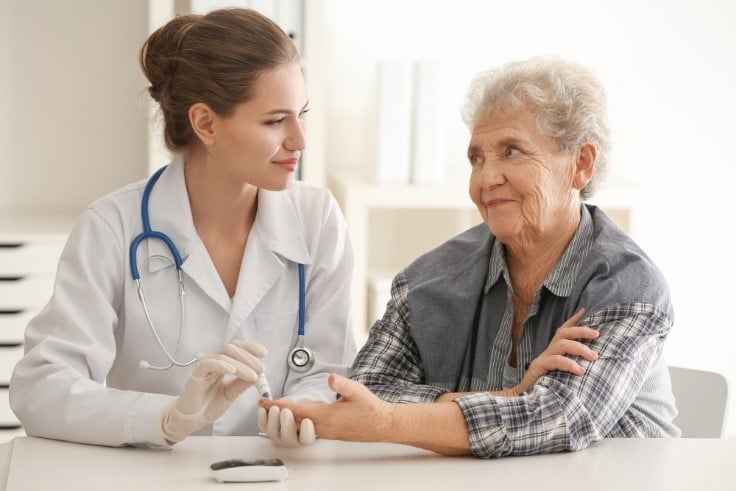 When glucose isn't processed correctly, the sugar builds up in the blood which may cause extensive complications. Broadly, three major types of diabetes can develop and manage conditions: Type 1 diabetes, Type 2 diabetes, Gestational diabetes.
● Type 1 Diabetes – It occurs when the body fails to produce insulin.
● Type 2 Diabetes – It occurs when the cells in the body do not respond to the insulin that body makes as effectively as they used to be.
● Gestational Diabetes – It usually occurs in pregnant women when their body becomes less sensitive to insulin.
Risk for Diseases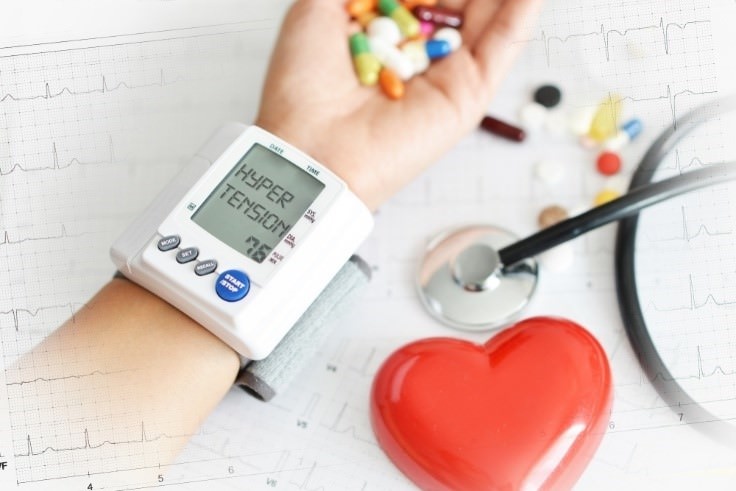 Without careful and ongoing management, people with diabetes may lead to some serious health issues. If you are a diabetic patient and have overlooked proper treatment from your primary physician or internal medicine doctor, you may be at a greater risk for these five diseases.
● Stroke – A stroke is usually caused by a collapsed blood vessel. When the flow of oxygen is cut from the brain, it leads to stroke that may cause paralysis or an inability to speak. Diabetics are at a higher risk of stroke due to narrowed blood vessels.
● Heart Disease – People with diabetes are more likely to have heart disease than others. Additionally, they have a tendency to develop heart diseases at a younger age. This is because fatty deposits inside blood vessels increase due to high glucose levels over time. This decrease blood flow, harden blood vessels and increase the risk of clogging arteries.
● Foot & Eye Complications – Nerve damage due to diabetes may hinder the ability to feel hot, cold, and pain. This may place diabetics with a foot injury at the risk of developing an infection, which, if not managed timely, may lead to amputation. Another serious risk of diabetic nerve damage is glaucoma disease. This is caused by pressure build-up in the eye which can lead to blindness.
● Kidney Disease – Those with Type 2 diabetes are at a higher risk of kidney diseases. As blood sugar builds up in the body, it imposes a strain on the kidneys and injures blood vessels within them. This affects the ability of kidneys to filter and purify the blood, retaining water and salt, which may lead to weight gain and swollen ankles.
● Peripheral Vascular Disease (PVD) – The narrowed blood vessels block blood circulation in the legs, which can cause PVD. If you are diabetic and find any of the symptoms like pain in the legs, numbness, leg cramps or fatigue, it is a good idea to visit family practice center for regular screening with your family medicine doctor.
Tips to Manage Diabetes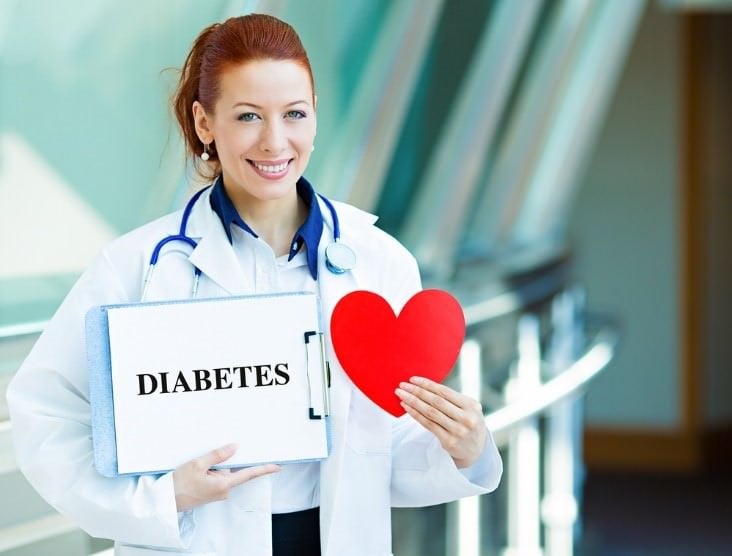 With these serious health consequences, it is vital for diabetics to manage their conditions. The good news is that you can manage the disease to live a healthy life. With proper diet, regular exercise, and proactive health care screenings with your internal medicine doctors, you can prevent diabetes or avoid some of the serious diseases.
Healthy Eating Tips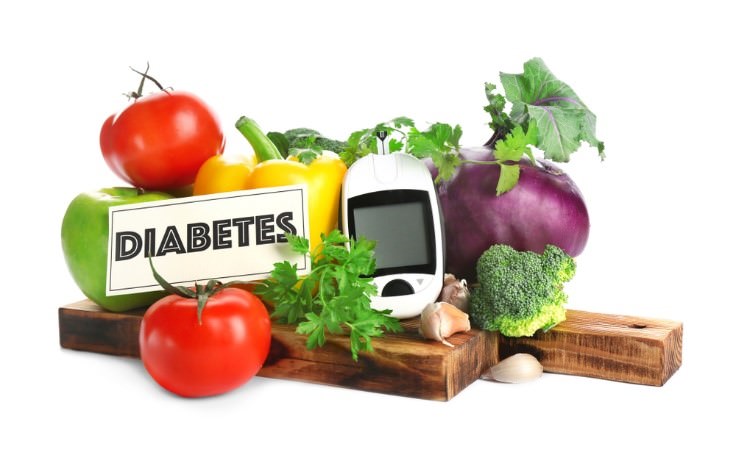 A healthy diet can help manage your diabetes. Eat food that provides the most benefit and nutrition to your body. Let's explore some of these healthy foods and understand how they help you.
● Whole grains – They are a great addition to your daily diet. Since they are not grated, they remain rich in nutrients whereas refined grains lack in nutrients after being milled. It is good to look for and consume whole grain cereal and bread.
● Food Rich in Omega-3 Fatty Acids – It is always recommended by primary care physicians to eat foods that are high in omega-3 fatty acids like fish, walnuts, eggs, flaxseed, yogurt, and soy beverages. These foods can reduce the risk of heart disease and inflammation.
● Green & Leafy Vegetables – Spinach, kale, and other leafy vegetables can help you to fight against diabetes and heart disease. They are rich in vitamin A, C, K, and E as well as contain calcium and iron. That's not enough! These dark green vegetables are low in carbohydrates and calories.
● Berries – Whether you choose blueberries, strawberries or blackberries, they are high in antioxidants and are a great substitute to sugary items. In addition, berries are rich in vitamin C, K, fiber, and potassium.
Diabetes is a serious chronic condition that can severely impact your daily living. It can be managed by monitoring blood sugar levels, maintaining a healthy lifestyle and visiting the best internal medicine clinic in Brooklyn, NY like Artisans of Medicine. Our internal medicine physicians specialize in helping patients manage diabetes and lower their risk of these diseases.