Benefits Of Healthy Living
Health Is Very Important!
We are primarily concerned with the things that have to be dealt with in everyday life. This includes everyday duties, fulfilling the expectations of others, responsibility and care in partnership and family, the demands on ourselves, maintaining our status and our hobbies, planning vacation and leisure time.
We often forget: Health comes first of all!
Health cannot be taken for granted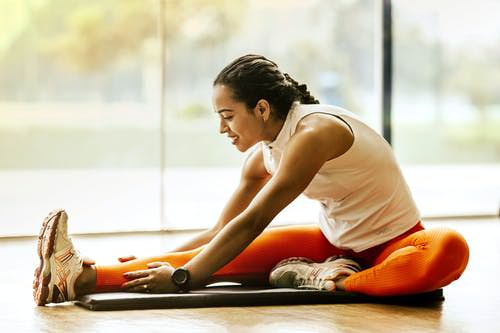 Health is the greatest good we have. Because it all depends on how we are doing – mentally and physically. If we are doing well, we are able to organize our everyday life, to take care of the family and to be successful at work, to pursue our hobbies, and to refuel from the good times in order to cope with the difficult ones.
This includes a certain balance between:
Job and free time
Body & Mind
Enjoyment and measure
Rest and exercise
Activity and recreation
Striving for success and satisfaction
Willingness and ability
Perception of oneself and others
Sociability and muse
Input and output
A real life's work
Finding this balance is in itself a life's work that even changes over time:
For example, the older you get, the greater the role your state of health plays.
The less natural it is to be symptom-free, the more important it is to maintain good health.
You can do a lot yourself to achieve this: a healthy lifestyle and a positive attitude towards life are a very good basis for this. An overall conscious lifestyle has a beneficial effect on good health – often into old age.
Regular medical check-ups
We can do a lot to stay healthy and fit for a long time. This includes regular medical check-ups in order to identify and treat complaints at an early stage.
Other recommendations for a healthy life:
Exercise regularly in the fresh air.
Eat carefully and balance. Drink enough.
Treat yourself to some relaxation breaks.
Get enough sleep.
Train and maintain your mental skills.
Only consume luxury foods in moderation.
Do not smoke.
Be in tune with yourself.
Maintain healthy relationships with those around you.
Look at the positive side of life.
Accept "hurdles" as challenges.
Find out what you love to do best!
In order to lead a healthy lifestyle, you need to know what is really fulfilling you. So be sure to find out! This can be exercising, music, or something creative. All options are open to you here, because: If you do what you love, you are in your element. You will feel comfortable and happy.
Sports according to your needs
Find out here which sport is best for you and how you can rediscover the fun of regular exercise. You will receive practical tips on what to watch out for when golfing, running, or skiing. Healthy sport improves your stamina without overexertion. It promotes muscle building and is gentle on the joints. Those who train regularly and properly can look forward to supple muscles, tendons, and ligaments at any age. Get inspiration and learn how to regain energy with a regular exercise program.
Which sports are right for me?
The perfect sport should be tailored to your wishes in terms of its type, duration, and intensity. In addition to physical fitness and individual preferences, the strengths and weaknesses of the body also play a decisive role.
Are you more of an endurance athlete?
Someone who builds muscle quickly?
Do your strengths include balanced body awareness and flexibility?
Regardless of which sport is best for your body, as soon as you have fun, you'll stick with it and train effectively.
This was my article about the benefits of a healthier life. I tried to give you some useful health tips. Don't forget to take care of your health. Do exercises, eat healthily, meditate more. I wish you all a healthier and happier life. Thanks for reading.