Game development has become a huge business in recent times. It involves challenging tasks that require high skills and expertise. Considering the varied tastes and preferences of the target gamers, the developers use suitable technologies. Apart from the content, the look and feel of the games are equally crucial to make them stand out in today's competitive market. Last but not the least, immersive technologies like AR, VR and MR are being extensively used nowadays so that the games become interactive and engaging for the players across the globe.
According to the nature and scope of your games, you can
hire a game developer
with requisite expertise so that he/she can deliver tailor-made solutions to make it distinctive.
Now to create unique and entertaining games, you need to know about certain tools and resources in 2020 that can actually provide the desired results to turn your dreams into reality.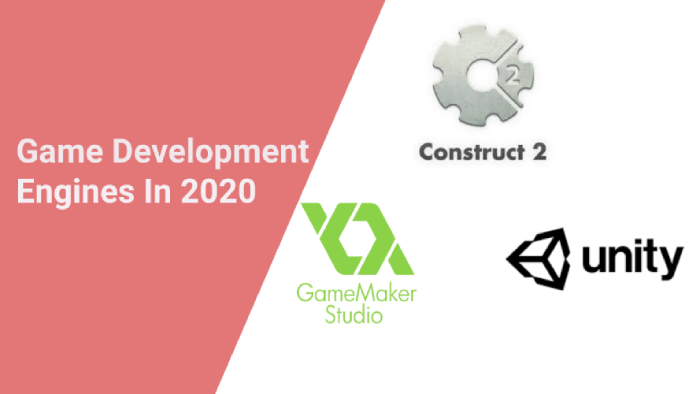 These are:
Even a few years ago, it was mandatory for beginners and experts to have a strong foundation of the required programming languages before getting on with the actual process. But with time things have changed and the recent tools have become more advanced using which games can be developed easily and quickly even without much knowledge of the programming languages.
1. Construct 2: This tool is specially meant for creating 2D HTML5 games. With Construct 2, beginners can develop high-quality games without any coding or knowledge of programming. This tool can be by professional game developers, individual developers, teachers alike.
Using this the students can learn the nuances of game design and animation. Both Android and iOS platforms can be served with Construct 2.
Features: This tool is highly equipped with features such as path-findings, fade, movements which help beginners create amazing and exclusive games. Before compilation, your game can be viewed on the internet and it really saves huge time. With a simple visual interface, it equally facilitates in enhancing the look and feel of the games.
Being a cross-platform tool, games developed with it can be deployed across both web and mobile browsers. With mind-blowing visual effect capabilities like blend moves, particle system and pixels-shader effects it can create realistic and engaging games for the gaming enthusiasts-avid and casual.
2. Game Maker Studio: This is another popular game development tool used worldwide for making stunning 2D and 3D games.
Features: Game Maker Studio is equipped with innovative functionalities like multi-player networking, real-time analytics, extensibility through 3rd party extensions, source control, etc. Apart from these it also has built-in editors to provide customized shades, images, and animations.
Experts can work with this using a powerful programming language but for beginners, it has a drag and drop interface to make exclusive games without any intense coding. With this tool, you can deploy games across platforms such as Linux, iOS, Windows without much alteration in the actual code.
The free version is only applicable for Windows whereas the paid one helps in cross-platform distribution.
3. Unity: This is by far the most popular game engines used all over the world. Initially, it started off as a 3D engine but later on, in 2013, it was made applicable for 2D games as well. Unity is the largest cross-platform tool compatible with diverse devices belonging to Windows, Android, iOS, Linux, AR, VR, WebGL, Mac and many more. With its strong asset store and community, developers both beginners and experts can use it with ease and efficiency.
Features: With tools like Timeline, Unity helps in generating impressive gameplay sequences to engage gamers for long. It comes in both free and paid versions which developers can use as per their requirements.
If your game development project is vast you can
hire dedicated developers
so that the desired aims and objectives can be successfully accomplished.
Thus from the above discussion, you can now know that game development has become vast than before but the tasks have become all the more convenient owing to the use of diverse tools with varied functionalities. With the ease in animation and graphics, the game development complexities have been reduced dramatically.
Conclusion: To survive the increasing competition, game development companies highly rely on tools and resources. Those tools help developers to pick up new skills and to resolve queries so that their tasks get easy in making games immersive and entertaining.