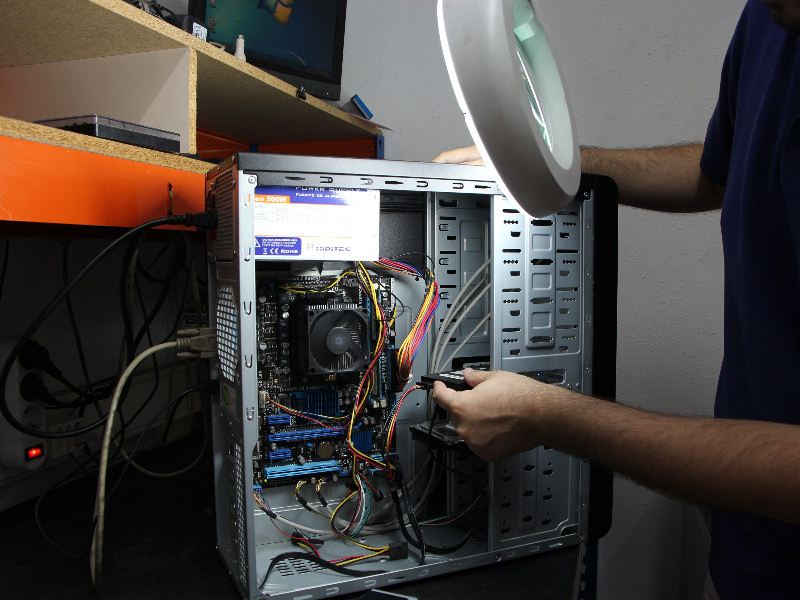 Computers like all machines are likely to run into trouble, from simple booting problems to more severe concerns the experts should handle them. For this, you'll have to take them to a repair shop and let them have a look at them. However, things can get complicated if you can't find the time to take the machine along. That's where an in-home computer repair service can take care of this problem for you. While ease of access can be the simplest reason to get an in-home repair service, if you're looking for others, then you've arrived at just the right place. We bring you 7 different reasons why your in-home computer repair service is what you need now!
Cutting The Hassle
With a busy schedule, it is often difficult for you to load up the computer and take it to the repair shop. This is where you can get the ease of repair with the in-home computer repair service. The technician would come to your place and do the job instead of you unplugging and taking it to the shop. Especially if you own a desktop, things can be tiring once you've come home from work, mood to step out again just wears off.
Faster Fix
When you visit a repair shop, what you must keep in mind is that you aren't the only customer they have. A que and waiting time are typical of these places. And that's how things work when you would visit a shop, but wait, hold your horses. That's not the case when you get an in-home repair service – you're the sole customer, and the technician will entertain you solely. They have the time at hand to hear you out and look with ease at what a problem might be.
Superior Care
Many computers have been found damaged when they return from the repair shop. Rough handling and stacking them one over the other can cause scratches over the body finish. That isn't the case when the repair person is coming to your place. A single pc to handle, they can do that carefully, and without the stockpile, your computer can't face the damages that it would counter at a shop.
Multiple Issues Catered
At a repair shop, if you were to go for an issue, the repair technician would look at that very problem only and hand the pc back to you. But an in-home repair service can leverage you with different issues. A repair technician sent by the company has arrived to facilitate your needs, you can ask them to examine your computer for further problems too. With an in-home repair service, you are at full liberty to sit there with the repairperson and ask them to look at any other problems that you think could make things look bad for your computer in the future.
Network Setup Service
Amongst many of the repair services,
network setup
is something that you should prefer to get in-home. Especially with a desktop pc for your home. This because computers often create issues with the network connections when they return from the repair shop where they were connected to the network with ease. However, once at home, they would show errors connecting to the home network. So, if its a network concern, then you should, without a doubt, opt for an in-home computer repair service.
Round-The-Clock Support
With an in-home repair company for your computer, you generally get a complimentary 24/7 support. While dealing with such a company, they offer you a support team to handle your concerns on the phone too. Let's say the technician left, and your pc started to function weirdly again, but it late at night, then you won't have to wait for the next day. Just call in at the customer support, and you can get assistance instantly. This would be great if it's a small concern, then the team could guide you on call, and you may be able to get it functional again.
So the next time you have a second thought of getting an in-home repair service for your computer, you can have 7 reasons to get it done!