Whenever someone mentions buy and hold, the first thing that comes to mind is cryptocurrencies. You can see articles and memes popping up whenever the crypto market moves down. Plus, since a lot of people swear that Bitcoin is digital gold, and it's only going to increase in price, it's funny to see people laughing when the markets are crashing down.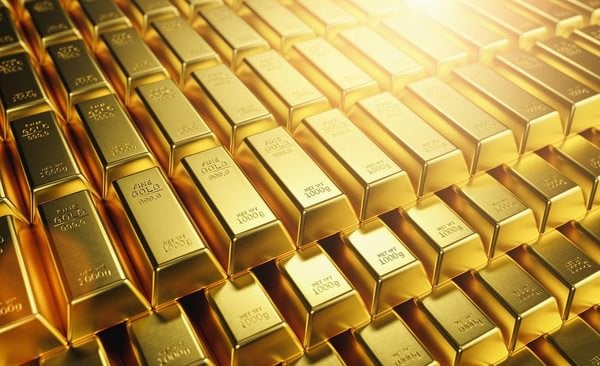 Investors like Peter Schiff, on the other hand, swear by real and tangible gold and other precious metals. They want to appreciate the touch and the feel of having bullion and coins. Whenever you get investment-grade gold, it's called bullion, which comes with a few fees that come from the seller. Click
here
to read more.
Additionally, you should know that if a catastrophic event happens, such as a complete economic collapse, physical gold may be liquidated. The things you need to remember always are that having bullion is the standardized way of owning real gold. Everything apart from that can be classified as an ETF or a stock.
Before you buy anything, always make sure that the vendor is trustworthy and reputable. Always take the asset to another vendor to inspect the purity, weight of the bars. Finally, you should also know that some additional costs need to be paid to store the asset and insure it.
The process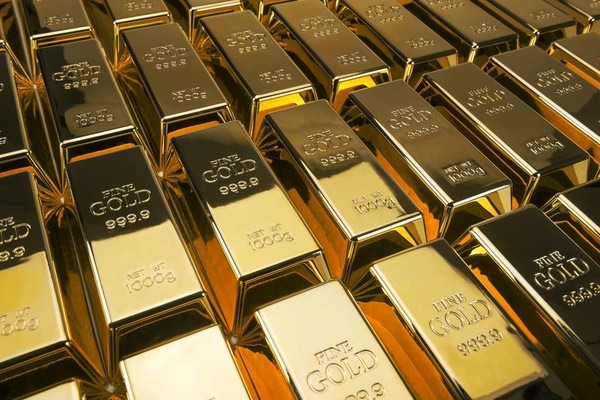 Even though precious metals like silver and platinum are thought of as old-fashioned investments, the online world has got a hold on them too. You can buy physical gold through online stores. There are plenty of websites that have operated for years that have a brilliant reputation.
When you go shopping, the things you'll need to have in mind are the price, quantity, and weight of the bars. The bigger the quantity you get, the better the discounts. Before you check out, try to find the most cost-effective option. Depending on the company, it might be better to pay with a wire transfer instead of a credit card.
Apart from a safe, you can also rent a safety deposit box in a bank. Sites like eBay give you the opportunity to auction for the gold. This is an online equivalent to a real auction from a hundred years ago. However, here you need to be extra careful.
Always check the reviews and the comments about sellers. If someone has tons of negative reviews, don't do business with them. Authenticity is important, and an impeccable online reputation is hard to maintain. The people that have an impeccable record are serious about their business, and they aren't fraudsters.
Finally, check the handling and shipping fees and make sure that everything can be delivered to your home. Places like Las Vegas have Gold-to-Go cash registers and ATMs. You might want to get it conveniently from an ATM, but that's not the best option. Precious metals from ATMs are always higher priced than getting them from a shop.
The difference between coins and bars
Every single thing that's made out of gold is worth money, but the amount can differ. Now, you might be thinking, how could that be possible. Well, there's a large difference between a plain bar and a coin that has been made a couple of centuries ago.
Collectibles are always worth more than
IRA approved gold bars
or factory-grade bars. If you're an investor that's looking for a tangible product as a hedge opposing the dollar, it would be better to avoid coins from an investing standpoint. However, if you're familiar with the world of collectibles, then coins are absolutely the thing you should go for.
They're filled with intricate designs, they have historical importance, and they come with amazing stories of previous owners. That's more like an expensive hobby that could pay for your entire retirement in the long run.
Looking at things objectively, coins have less gold, but they're also worth more. You can pick what you want depending on the type of person you are. Sometimes, the value of your portfolio can be distorted because of having collectibles.
Let's take the American Eagle coin, which is highly acclaimed. It's made of 90 percent gold, but it costs a lot more than plain bars because it has a high collector's value. If you don't want to deal with them, then it's better to stick to bars that can easily be converted to cash at any time.
Purchase it in usable sizes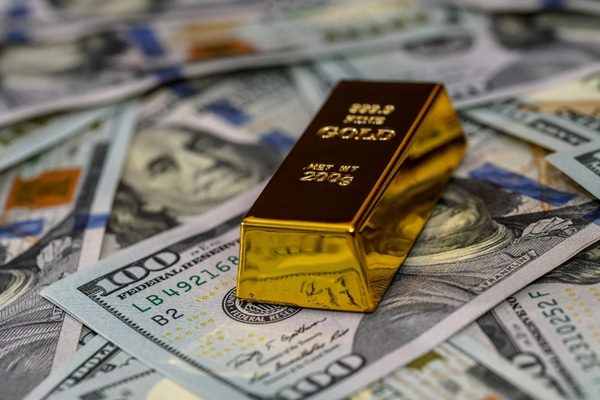 Let's say that an ounce costs 1500 dollars and you have 15 000 that you can spend. It's much better to buy ten one-ounce small bars than getting a big one that's ten ounces. You always need to think long-term. If you're willing to sell after a couple of years, you wouldn't want to sell everything you have.
That's the entire point of diversification. It's much better to have everything split and ready to be used rather than put all your money into a single object. Additionally, it's much better to do business in ounces instead of grams because the latter is quite small. Try to save up and pile up ounces.
Avoid scams
When you want to check out the background of a seller, do a quick Google search and visit websites that report rip-offs. That's extremely important when you're trying to find a trustworthy dealer. The dealer always needs to reveal the fees that are associated with the transactions.
You also need to be extra careful if you're dealing with a company that's not located in your home country. Even if the metal is genuine, getting it through customs will be a nightmare. Plus, the fees will be abnormally high. Always take into consideration the costs of storage and insurance. They're included in the buying and the selling process too.